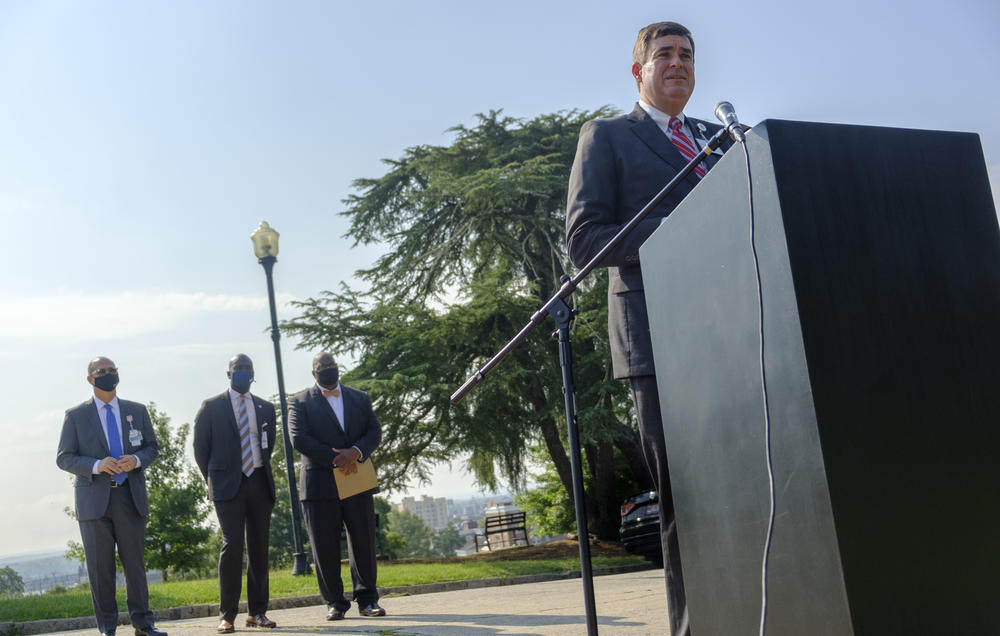 Houston Medical Center CEO Charles Briscoe said his employees are tired. 
"Our nurses and health care providers are worn out," Briscoe said as the sun beat down on him and three other Middle Georgia health care leaders during a Macon press conference Wednesday. "Our nurses, our respiratory therapists, everybody at the hospital are worn out."
Briscoe said their exhaustion flows from working through what's now the fourth big wave of COVID-19 infections, this time driven by the delta variant. It is packing central Georgia hospitals and, in some cases, making it all but impossible for health care workers to provide anything but COVID care. 
"Unfortunately, they're also catching a lot of the heat of the rhetoric that we see in our community," Briscoe concluded. 
And so, many health care workers are quitting. 
The result: Hospitals not just in central Georgia but all around the South have been forced to send patients to any hospital — in any state — that has room.  
That was part of the message at the Wednesday press conference with leaders of the region's largest hospitals. Their hope? Making the COVID vaccine hesitant see their inaction could cost lives, and not just from COVID-19. 
The Medical Center at Atrium is the only trauma center between Atlanta and Florida. CEO Delvecchio Finley said recent COVID overcrowding temporarily made the hospital incapable of seeing trauma patients.
It was the first time that had happened in years, Finley said. 
With Florida, Alabama and Tennessee hospitals also diverting patients, who could say where a car crash victim could have found help on that day?
"We don't take it lightly, again, because minutes matter," Finley said.
Finley also said his hospital is making room in the children's wing for a growing number of children hospitalized with COVID-19.
Steve Doretti leads the Piedmont hospitals in Macon. He said just saying you support health care workers won't be enough to see us through the delta surge. 
Get vaccinated against COVID-19, Doretti said, for them as much as for yourself.
"Step outside yourself, and make a choice for your family, for your neighbors and for those people you don't know," Doretti said.