ACC Mayor and Commission meet today
Athens-Clarke County Commissioners are expected to vote Tuesday on a list of proposed transportation improvements for the Lexington Road and Atlanta Highway corridors. ACC lawmakers and staff have been working for years on solutions to the problems that they say plague Lexington Road and Atlanta Highway, two important arteries that serve as gateways into the city.
Now, after the creation of user groups for both corridors and the solicitation of public input, Commissioners will get a chance to decide on ten recommended projects. The Lexington Road corridor has eight of those proposed projects, including significant improvements to the Lexington Road/Gaines School Road/Cherokee Road intersection and a possible new access road from Lexington to Athens Ben Epps Airport.
The Atlanta Highway corridor has two suggested projects, both involving the creation of multi-use pathways which would make parts of the corridor safer for bicycle riders and pedestrians. Money for the proposed improvements to both corridors would come from T-SPLOST 2018 funds.
County Employee Vax Policy up for debate:
Commissioners are also set to vote tonight on a policy requiring county employees to get vaccinated. Last month, Commissioners directed County Manager Blaine Williams to put together a plan to require vaccinations for most county employees. Williams submitted a plan to Commissioners but because of the amount of discussion around the policy, it will go up in front of Commissioners for debate and possible amendment before it takes effect.
Under the new policy, ACC employees would have until November 10 to get vaccinated. There are some exceptions for employees who cannot be vaccinated.
210907_msm_m_and_c_vax_rule_web.mp3
Listen to this story.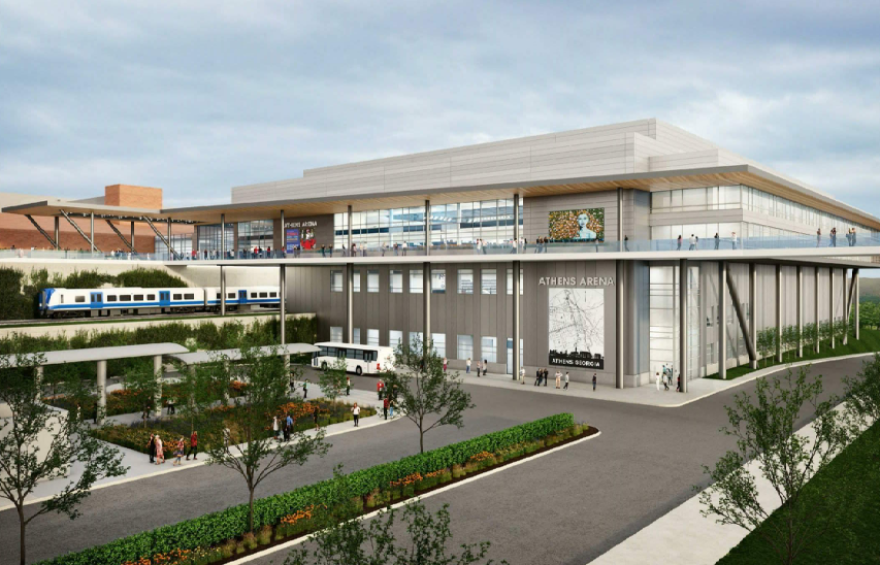 Classic Center Arena back on agenda:
Commissioners are also expected to vote on the finalized design for the Classic Center Arena, along with an increase in the design fees brought about by an increase in the project's overall budget. Classic Center officials are asking lawmakers to approve an approximately $9 million increase in the project's overall budget, and an additional $725,000 in design fees. However, Classic Center officials have stressed to Commissioners that the additional costs will not come from SPLOST money allocated to the project, but from additional private sector funding.
If Commissioners approve the plan, they will be signing off on the actual look of the arena, as well as giving staff the go-ahead to advance to the next phase of the project. Classic Center officials are pushing to have the arena completed by the fall of 2023.