Athens Pride and Queer Collective to host first local Pride Parade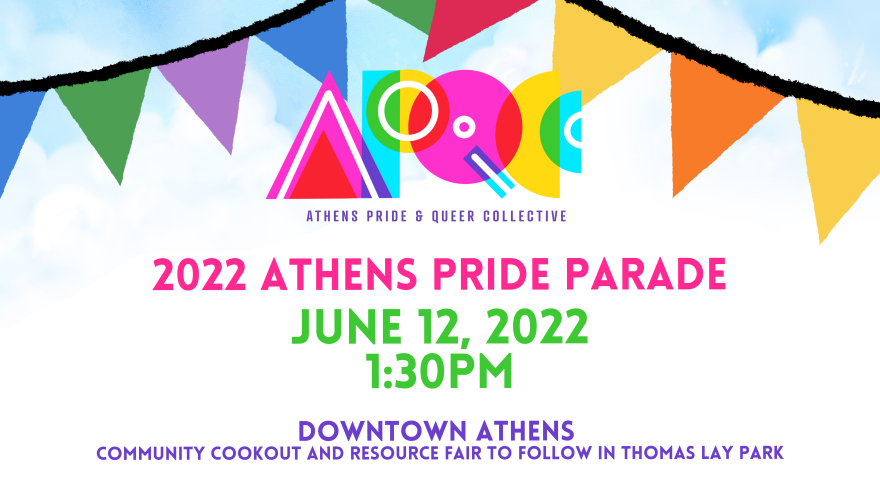 Pride month in Athens will be back in full force this June with a long awaited parade hosted by Athens Pride and Queer Collective. The inaugural parade was canceled last year due to COVID concerns, but on June 12, it will proceed through downtown toward Thomas Lay Park, the former location of Athens' first pride festival in 2011.
"Meaningful policy change is important, and coupling those policy changes with public visibility for our diverse queer communities also plays a vital role in remembering and honoring the history of our people," said President of APQC, 'Cameron Jay' Harrelson in a press relase. "We're grateful to the city of Athens-Clarke County for opening downtown to this very important moment in our city's history."
The parade will start at 2 p.m. on Hancock Avenue and end at 6 p.m. with a BBQ cookout, music and vendors at the park.
The newly formed APQC — a merger between Athens PRIDE and Athens Queer Collective — serves LGBTQ+ communities in northeast Georgia by encouraging fellowship, creating safe spaces, and offering resources and support. Athens PRIDE was originally founded in 2000.
Pride Month is celebrated by communities worldwide. While the parade is a celebration, it's also a chance to bring awareness and visibility to issues affecting LGBTQ+ people.
For more information, visit athenspride.org.